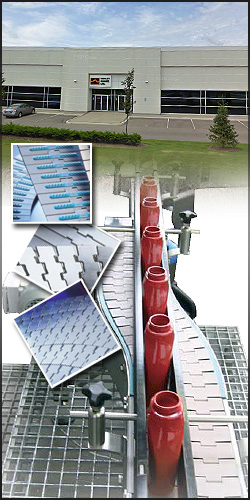 Merley Chains Ltd. of Milton, Ontario is an importer/marketer of chains, belts, sprockets, conveyor components, and accessories.

We represent more than twenty manufacturers of the following products

-conveyor chains
-conveyor components
-conveyor belts
-sprockets
-drive chains
-lifting chains
-roller chains
-and specialty chains

At Merley Chains Ltd. we also have a special expertise in European conveyor chains and component design. Our staff are knowledgeable, friendly and courteous and are more than happy to answer any questions that you may have about any of our products.

Operating since 1975, we serve manufacturing and distribution companies all across Canada. We have local coverage in the GTA and the southern Ontario and distributors in Quebec, the Maritimes, and Western Canada

Please examine our web site and contact us for an opportunity to service your inquiries.

Regards and we hope to hear from you, The Merley Team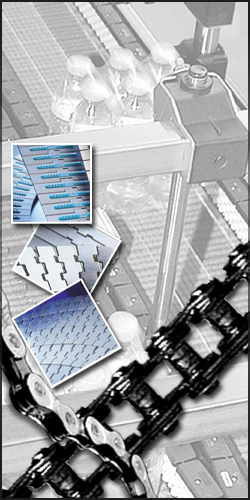 Merley Chains Ltd., has continued as a direct manufacturer representative of a wide variety of drive, conveyor lifting, and specialty chains since 1975. Our Head Office is located in Milton, Ontario.

Our products serve all types of industry including

-beverage and food
-parts packaging
-bakeries
-paper and saw mills
-lifting and escalating devices
-waste water treatment plants
-and a wide variety of industrial conveying

There is an ideal chain for each application and we can assist you in identifying the right chain for the job.

We will offer a choice of direct replacement or an upgrade to an enhanced chain. Which will give improved performance and wearlife. We will supply engineering assistance to aid you in making the correct choice.

So, whether the chain is a standard chain or a specially manufactured chain, our number one goal is to ensure that our customers get the products they need, in the quantity they need, and when they need them.

Any one of our staff will be happy to consult with you and a sales representative can visit you to make certain that your customer satisfaction is always met.